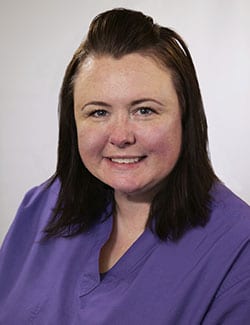 Undergraduate: Bachelor of Science in Nursing Spring Arbor University 2015
Associate of Science in Nursing, Owens College Perrysburg, Ohio 2007

Graduate: Master of Science, Family Nurse Practitioner, Walden University 2018
Arica began her medical career as an LPN working in skilled and long-term care. Once she completed her RN degree, she began working in Women's Health, Labor and Delivery, and Pediatrics, where she practiced nursing for over 10 years. Arica is originally from Ohio and enjoys living here on the coast due to the mild winters and warmer climate. During her free time, she enjoys visiting the beach and spending time with her husband and children.
As a Certified Nurse Practitioner, Arica works in collaboration with a highly skilled team of medical professionals. She is aptly trained to provided medical care tailored to the individual needs of each patient that she serves. She is highly focused on providing safe, quality, patient centered care to all patients.
Arica is licensed by the Virginia Board of Nursing and is certified by the American Academy of Nurse Practitioners.