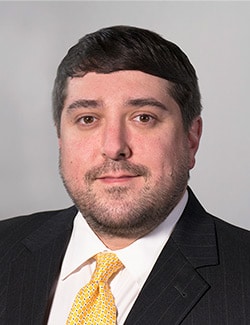 Undergraduate:
University of Missouri (2003)
Medical School: University of Missouri-Kansas City School of Medicine (2003)
Residency: University of Oklahoma Health Sciences Center (2008)
Fellowship: Eastern Virginia Medical School (2010)
Academic/Professional Appointment:
Instructor, Eastern Virginia Medical School
Assistant Professor of Urology, University of Louisville
Interim Chairman and Chief of Urology, University of Louisville
Dr. Tonkin, a native of Missouri, after completing his training joined the Department of Urology at the University of Louisville where he served as assistant professor and interim chairman. Dr. Tonkin has relocated to Virginia Beach, Virginia from Kentucky. He will provide specialized care in reconstructive surgery, urinary incontinence, and erectile dysfunction.
Dr. Tonkin has made notable contributions to urological literature. He participates in numerous national and international medical conferences.
He is certified by the American Board of Urology and is a member of the American Urological Association (AUA), the Society of Genitourinary Reconstructive Surgeons (GURS), and the American Association of Clinical Urologists.
Dr. Jeremy Tonkin is bilingual in English and Spanish.