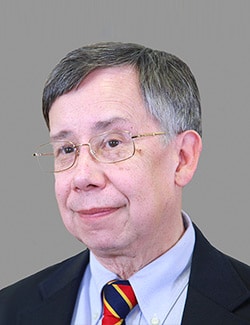 Undergraduate:
The John Hopkins University (1969)
Medical School: University of Tennessee School of Medicine/ Eastern Virginia Medical School (1975)
Residency: Baptist Memorial Hospital (General Surgery1974)/ Norfolk General Hospital (Urology 1978)
Academic/Professional Appointment:
President, Medical Staff (Obici Hospital)
Vice President, Hospital Staff (Louise Obici Memorial Hospital)
Secretary, Medical Staff (Obici Hospital)
Dr. Miley W. Walker practices general urology at Urology of Virginia's Harbour View office . He joined Urology of Virginia in 2008.
Dr. Walker finds practicing medicine fulfilling and says, "Urological care offers an opportunity to develop gratifying relationships with patients often over an extended period of time. The urologist has an opportunity to constantly learn and utilize the latest medical and surgical treatment modalities".
When not working, Dr. Walker enjoys listening to and performing jazz, even enjoying a stint as a drummer for the Vintage Jazz Quartet. Music runs in his family, and Dr. Walker proudly boasts that his eldest daughter has also performed with the jazz ensemble.
Dr. Walker is a big fan of Colonial Williamsburg; next time you're there, you may see him and his wife walking their golden retriever Capt'n Jack Sparrow down 'Dog Street', otherwise known as Duke of Gloucester Street.
Dr. Walker is a member of the American Urology Association. He has served, and continues to serve on numerous medical committees including the Medical Affairs Board, Sentara Health Care System and was the past president of medical staff at Louise Obici Hospital, Lakeview Medical Center and the Tri- County Medical Society. Dr. Walker is certified by the American Board of Urology.