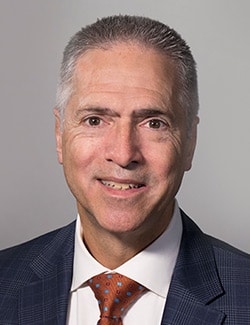 Undergraduate:
Tulane University (1976)
Medical School: Mount Sinai School of Medicine (1980)
Residency: Hospital of the University of Pennsylvania (General Surgery (1982)/ Urology (1985)
Academic/Professional Appointments:
President, Mid-Atlantic Section of the AUA
Secretary-Treasurer, Mid-Atlantic Section of the American Urological Society
President, Virginia Urological Society
Chief of Staff, Williamsburg Community Hospital
President, Tidewater Urological Society
Dr. Schultz practices general urology, including treatment of the enlarged prostate, bladder and prostate cancer, urinary incontinence, kidney stone management, and erectile dysfunction. He believes in an empathetic approach to care and good communication with patients. He co-authored a patient manual entitled "Humanizing Prostate Cancer" to provide information that was easy to understand and hopeful.
Dr. Schultz has been President of the medical staff at Williamsburg Community Hospital (now a Sentara facility). He has been the President of the Tidewater and Virginia Urological Societies. He was a former President of the Mid Atlantic Section of the American Urological Association. He has served on national committees of the American Urological Association and currently is a member of the Board of the American Urological Association.
Dr. Schultz has served on the medical boards of Williamsburg Community Hospital, Urology of Virginia, and Riverside Medical Group. He has served on several community boards – Temple Beth El, the Williamsburg Hospice House and the Williamsburg Community Foundation.
Dr. Schultz has taught urology to the Riverside family practice residents, earning the award for "Best Clinical Instructor" in 2016. Coastal Magazine has named him a "Top Doc" in urology for consecutive years.
Dr. Schultz is married to his medical school classmate, Dr. Beth Scharlop. They have two grown children. He loves kayaking and biking. He plays clarinet, saxophone and piano. His band, Bagels and Fraylox, has toured regionally and produced two CD's. He has traveled to several places around the world on personal and humanitarian trips, developing his photographic skills along the way. He also speaks fluent Spanish.