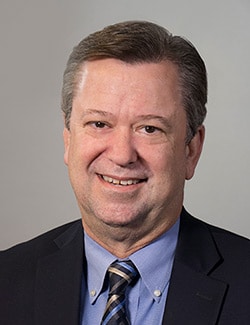 Undergraduate:
University of Richmond (1982)
Medical School: Eastern Virginia Medical School (1985)
Residency: Eastern Virginia Medical School (General Surgery/Urology (1990)
As an urologist, Dr. Rawls specializes in the evaluation, diagnosis and treatment of urologic disorders. He is a general urologist treating all disorders of the genitourinary systems of both male and females. Dr. Rawls's urological focus is on the minimally invasive treatment of benign prostate disease and interstitial radiation therapies for prostate malignancies.
Dr. Rawls is certified by the American Board of Urology and a fellow of the American College of Surgeons. He is a member of the American Urological Association, the Norfolk Academy of Medicine, the Tidewater Urological Society, the American Medical Association and the Virginia Medical Society.  Dr. Rawls has been an urologist in Tidewater since 1990.