Main Content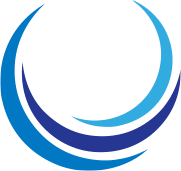 Our Mission
To help patients optimize urological health.
Our Vision
To be a practice that innovates and excels in all aspects of urological care.
By Wayne Kuznar Long-term use of a multivitamin may protect against recurrence of prostate cancer, particularly in those men who have had radical prostatectomy. Although the ... Read more »
NeoTract Study Finds That Men Over 40 Are Not Aware that Delaying Treatment of Benign Prostatic Hyperplasia (BPH) Can Cause Permanent Bladder Damage or of Treatment ... Read more »
We Are Your Resource for Information on Urological Conditions & Treatments
Our extensive education center gives you all the information you need on a wide variety of urological conditions and the latest treatments available.
Call Us at 757-457-5100
We are here to help you. Call us with any questions or concerns or if you would like to schedule an appointment at one of our
convenient locations
.
Education Center
Our Centers of Excellence